ME.LAND asked several artists from the French music scene to take the pose. We did not want to erase or get the property their characters, each of them have taken the pose with his/her own look and have chosen the shoes they preferred.
The Rodeo is the anagram of Dorothée, a mischievous self-taught musician and Parisian singer. After being noticed in English with her first two albums recorded in the four corners of the world "Music Maelström" (Naïve) and "La Musica Del Diavolo" (Claro Oscuro), her third album entitled "Thérianthropie Paradis" (Claro Oscuro), sung entirely in French and influenced by European pop rich in orchestrations from the 60's / 70's, marks a real turning point. The album is exported and concerts are followed in particular abroad (Germany, United Kingdom, South Korea, Brazil ...). A new fourth album entitled "Arlequine" has been release in 2022 to hear the thousand facets of a seasoned musician.
THE RODEO accompanied us with her kindness on our shoot and the making of a film at the Jean-Jacques Henner National Museum with ORFEU. An incredible match between a seasoned artist and an artistic and multidisciplinary place. For the shoot, her choice fell on the new model in the collection, DEBUT, as well as the high HEAKER sneakers in a more feminine and winter version.
Video credit : Chloé Robineau
Soundtrack : ORFEU - Samothrace
Photo credit : Gilles Crampes
Shooting : Jean-Jacques Henner National Museum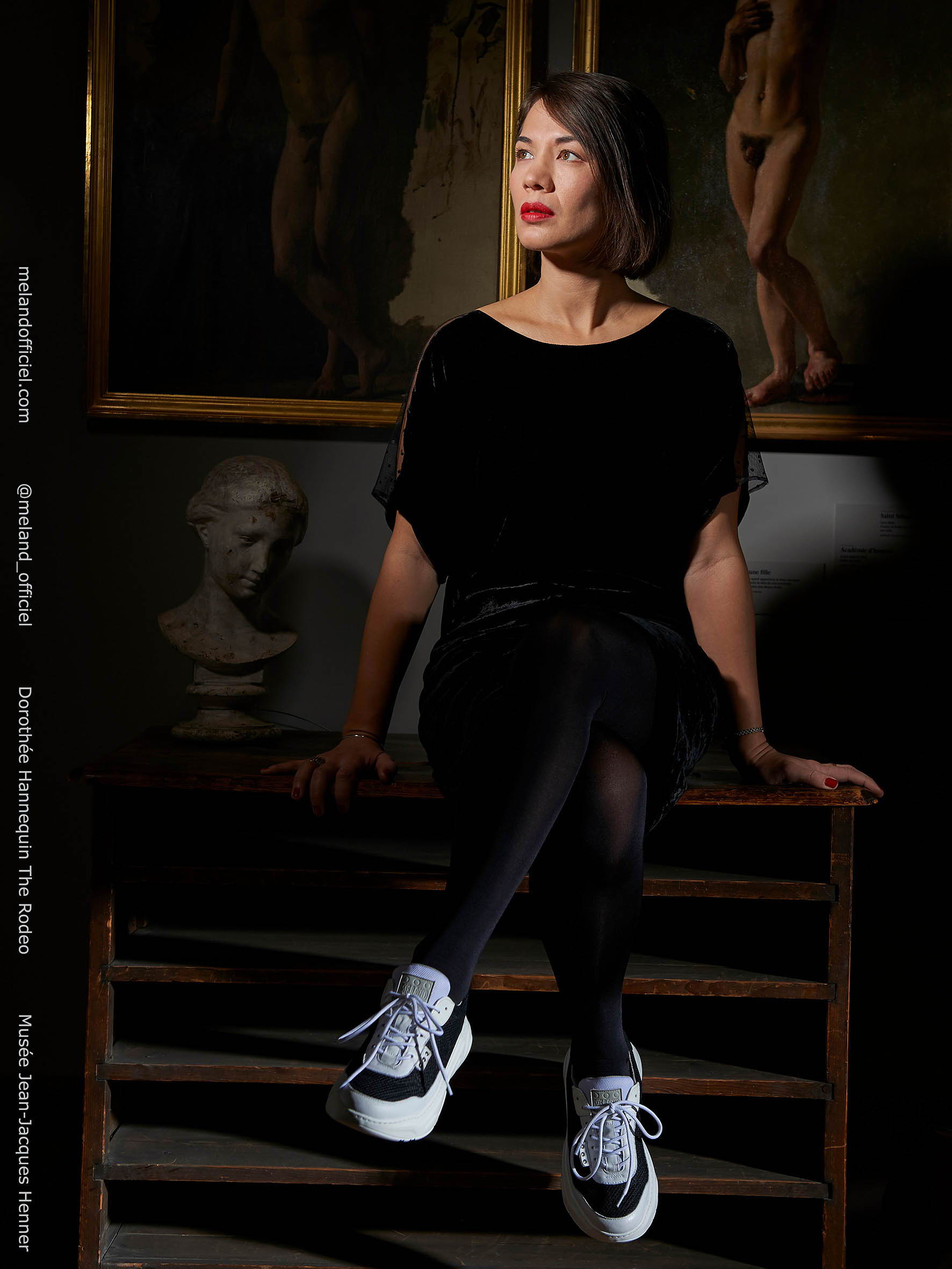 Free shipping all over France and Europe
Designed in Paris, manufactured in Italy or Portugal, available worldwide
Visa, Master Card, Paypal ...