ME.LAND asked several artists from the French music scene to take the pose. We did not want to erase or get the property their characters, each of them have taken the pose with his/her own look and have chosen the shoes they preferred. ME.LAND propose a first step towards singularity. The shoes are made in limited series. An alternative, couture and unique style, different and exclusive color combinations on each model. And this is what we found in the music of ORFEU, an artist from Lisbon immigration, anchored in the popular Paris of the 20th arrondissement.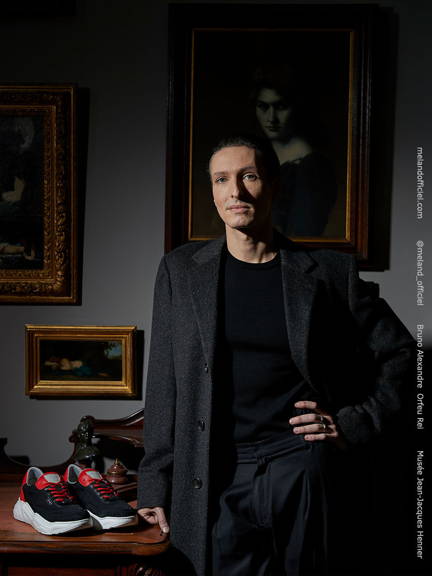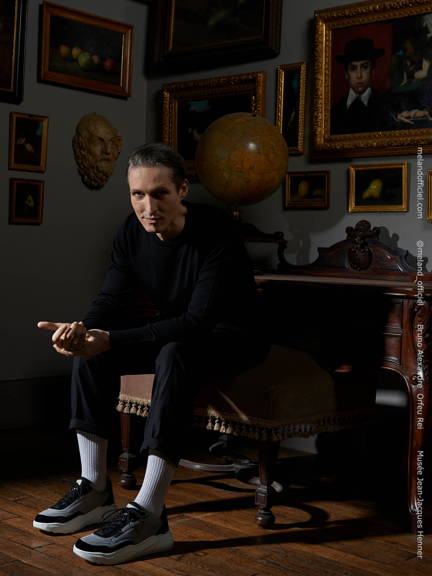 To pose, ORFEU chose the new model of the collection, DEBUT, for its sporty and contemporary side. Charismatic lead singer of NEÏMO band with 3 albums including a duet with the French icon singer DANI and numerous collaborations with Karl Lagerfeld, Bruno Alexandre launches into a new project: ORFEU. An elegant and sunny French pop, with subtly 90's flavors, distilled by Sourya during the production. Both incisive and bittersweet, cradled in saudade, his texts decant the amorous and societal disillusions of the beginning of the century.
Photo credit : Gilles Crampes
Video credit : Chloé Robineau
Place : Musée national Jean-Jacques Henner
Soundtrack : ORFEU - Samothrace
His first single, "Samothrace" dances with the rules of romantic relationships in 2020, between punchlines and melancholy. It is this single that brings sound to the images of our collection shot at the Jean-Jacques Henner Museum in Paris. ORFEU meets THE RODEO, two artists to follow!

Free shipping all over France and Europe
Designed in Paris, manufactured in Italy or Portugal, available worldwide
Visa, Master Card, Paypal ...