Ten years ago, Adrienne Pauly sang "J'veux un mec", she was nominated for the Victoires de la Musique and marked the spirits with her endearing and incandescent personality. She has since shot films, with Chabrol, Depardieu, Cornillac, Besnehard. She also sang, the Rita alongside Lavilliers and Adamo. She will return soon with an album that we dare not wait any longer.
We can blame her but we will forgive her as it is such a pleasure to see her. Because with Adrienne Pauly, we love each other very much, we love each other badly, we love each other too much, but love is there! Tender or cruel, full of passion or "there is nothing"! Terrifying and funny ... From "the excusemoihiste" to this girl who would like "to forget the hours, to forget that one dies" her songs are not the reflection of her life, they are life in short and that's why we love her.
When we asked Adrienne to take the pose for ME.LAND, she didn't hesitate for a moment, she came to the Jean-Jacques Henner Museum like at home and posed proudly, with her black MEAKERs on her feet!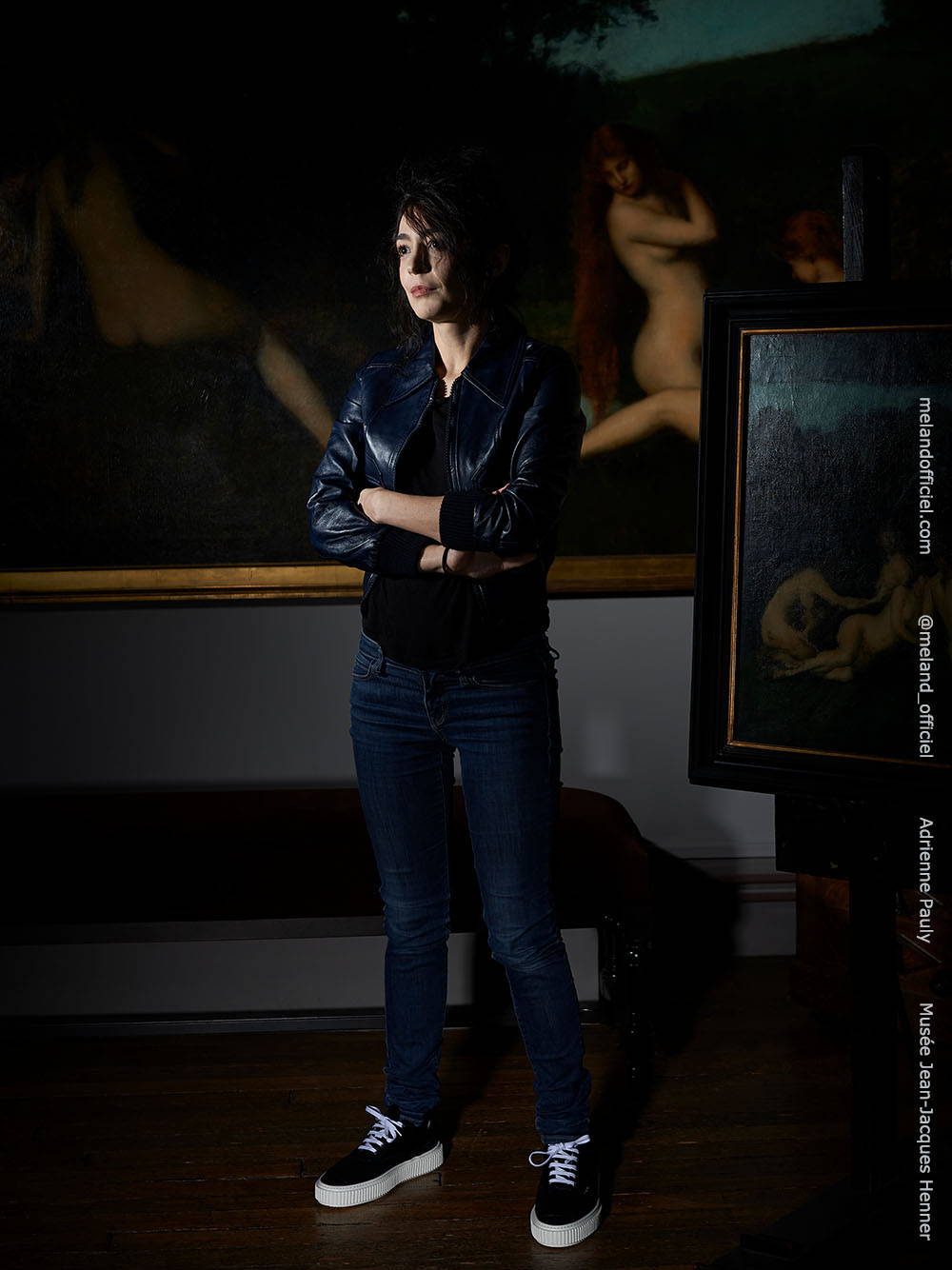 Photo credit : Gilles Crampes
Shooting : Jean-Jacques Henner National Museum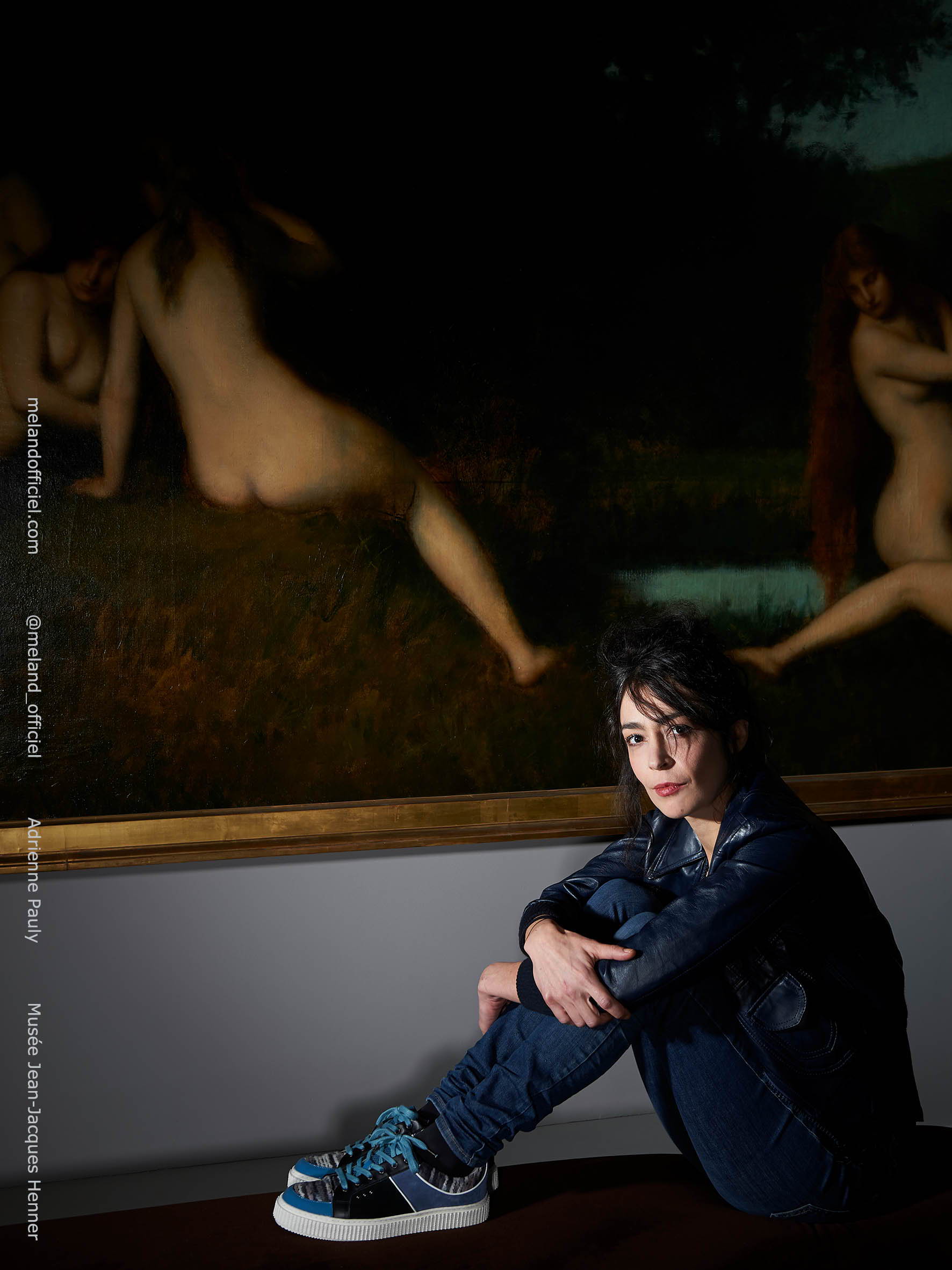 Free shipping all over France and Europe
Designed in Paris, manufactured in Italy or Portugal, available worldwide
Visa, Master Card, Paypal ...