Image : courtesy of SEAQUAL INITIATIVE
SEAQUAL INITIATIVE is a Spanish organization which promotes and supports ocean clean-ups. Its main target is to fight and raise awareness of the problem of marine litter. It is a collaborative community of individuals, organizations and companies working together to help clean our oceans, raise awareness of the issue of marine litter and highlight those helping to fight it.
The organization works with the waste management and recycling industries to transform marine litter into upcycled ocean plastic, so that brands and manufacturers can create inspiring sustainable products.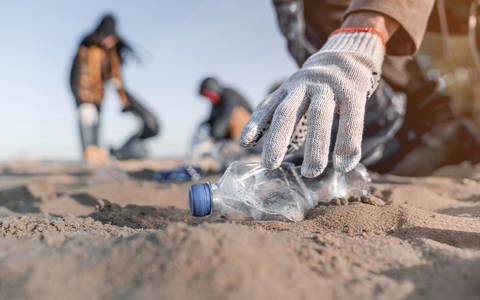 SEAQUAL INITIATIVE is not a final product brand. The brands using SEAQUAL yarn are involved in the supply chain, such as manufacturers, brands, distributors and retailers. The purpose of SEAQUAL INISTIATIVE is to ensure 100% material traceability and to regulate the collaboration between each participant in order to maximize the final impact. Together our choices and actions can bring about great change by fighting against marine litter and support local communities and the circular economy.

#togetherforacleanocean #melandrecycle @seaqual.initiative
So far with the help of SEAQUAL INITIATIVE, 200 tons of marine litter have been transformed into Upcycled Marine Plastic and 600 tons of waste have been cleaned from our oceans by SEAQUAL INITIATIVE.

ME.LAND gives 1€ per vegan sneaker sold to SEAQUAL INITIATIVE in order to help cleaning the oceans.
Free shipping all over France and Europe
Designed in Paris, manufactured in Italy or Portugal, available worldwide
Visa, Master Card, Paypal ...