Gerald Kurdian, musician, performer and photographer, has studied visual arts at l'Ensapc before joining the contemporary dance company Ex.e.r.ce under the direction of Mathilde Monnier and Xavier Le Roy.
Since then, he realsed several album – This is the hello monster!, Icosaèdre -,makes oblique concerts – Royal Gala (2005), 1999 (2009), 18 Chansons (2010), My first club- song ever (2011), The Magic of Spectacular Theater (2012), La Solidité des choses (2014), Les Îles Artificielles (2015), Hot Bodies – Stand up (2018) - research playfull synergies inbetween electronic music and performances with the obsession of a documentary vision. He does so during live performances (Crossing the Line – New York, Le Centquatre – Paris, Festival des Inaccoutumés – Paris, etc), contemporary art places (Centre Pompidou – Metz, Fondation Cartier, etc) or independents music spots (Musiques Volantes, 6par4, etc).
In 2017, he started a trans-disciplinary research project around sexual revolutions – HOT BODIES OF THE FUTURE! – and organise parties – A QUEER BALL FOR HOT BODIES OF THE FUTURE! – to honour all LGBTQIEA+ minorities as well as all the ones who support and love them. He currently works on his new album under the name of GAERALD (ex-Tarek_x).

Gerald accepted to photography the ME.LAND first collection over colourful backgrounds and bring his own poetic and strange universe into ours.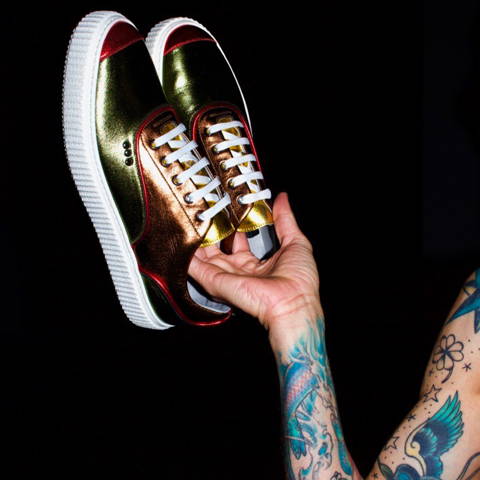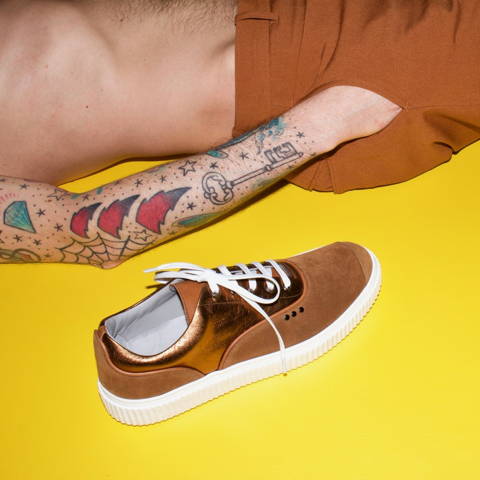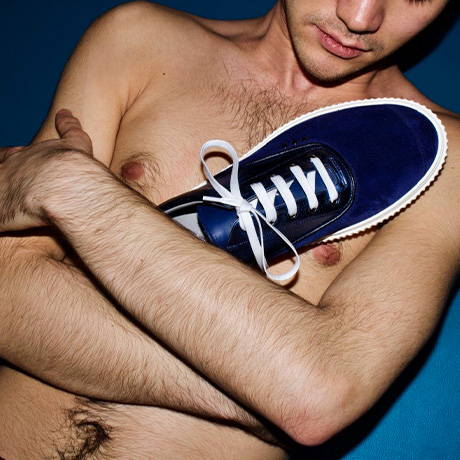 Free shipping all over France and Europe
Designed in Paris, manufactured in Italy or Portugal, available worldwide
Visa, Master Card, Paypal ...