Taking care of your shoes is essential to ensure their durability and appearance. It is the new way to imagine sustainibility. Whether you have shoes made of leather, suede, fabric or other materials, there are specific techniques for caring for them. In this article, we will present you with practical tips for cleaning and maintaining your shoes, whatever their material. Follow our simple tips to keep your shoes in perfect condition.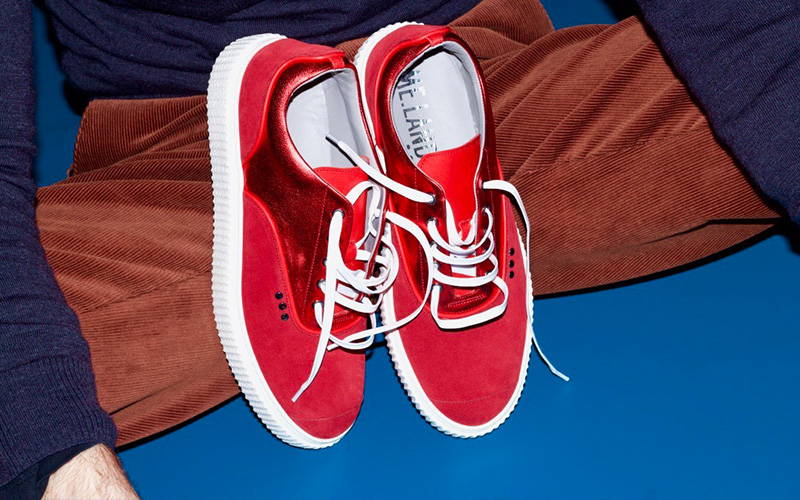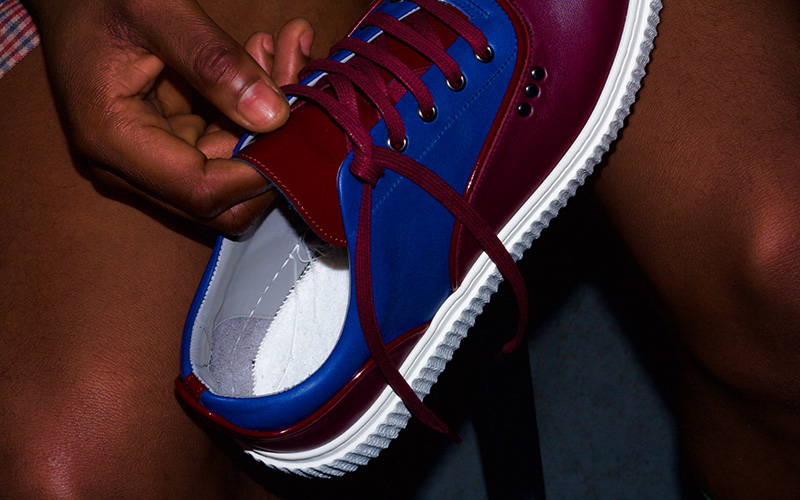 General tips for caring for your shoes
Before diving into the specific care methods for different materials, here are some general tips for caring for your shoes:
1. Unlace your shoes before putting them on or taking them off. This helps maintain their shape and comfort.
2. Whenever you are not wearing your shoes, insert shoe trees or at least the silk paper given in the box. This helps preserve their original shape and avoid unwanted creases.
Now, let's move on to specific maintenance methods for different types of materials:
1. Use a soft brush to gently remove dust and dirt from your leather shoes.
2. Apply a specific leather cleaning product following the manufacturer's instructions. Rub gently with a clean cloth.
3. To nourish and protect the leather, apply a nourishing leather cream. Massage it gently over the entire surface of the shoe and let it dry.
Me.Land's tip: If you want to add an extra shine to your leather shoes, use a soft cotton cloth to lightly polish them after applying shoe polish.
Clean suede or nubuck shoes
1. Use a crepe brush to remove light stains from your suede shoes. Rub gently in the direction of the fibers to straighten the texture.
2. For stubborn stains, use a stain remover suitable for suede or nubuck. Follow product instructions carefully.
3. To protect your suede shoes, apply a waterproofing protector specifically designed for this material. This will help repel water and stains.
Me.Land's advice: avoid brushing them too vigorously. Use gentle, even movements to remove dirt without damaging the delicate fibers of the material. Do not forget to use a different brush for any colors.
Clean fabric or canvas shoes
1. Remove the laces and insoles from your fabric or canvas shoes.
2. Wash them by hand with a soft brush according to the manufacturer's instructions. Use a mild detergent and lukewarm water.
3. After washing, let your shoes air dry. Avoid using a dryer, as this can damage the material.
Recycled, Upcycled

& qualitative materials

and packaging
Our craftsmen have golden hands working for your comfort
Universe created and supported by a community of artists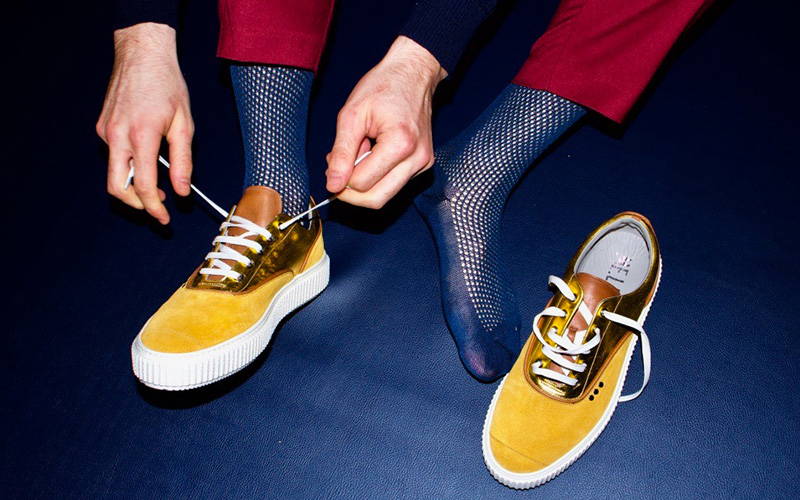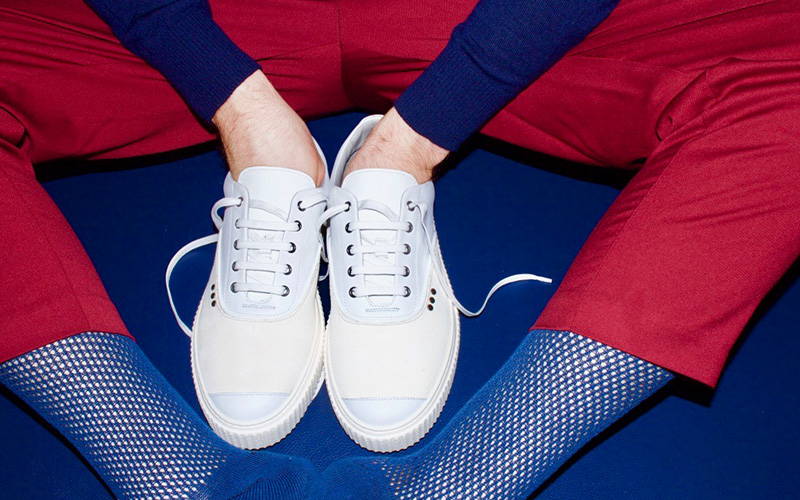 Specific maintenance depending on the materials
1. Use a suitable shoe polish to nourish the leather and restore its shine. Choose a shade close to that of your shoes or colourless and apply it following the product instructions.
2. Avoid exposing your leather shoes to prolonged exposure to sunlight or excessive humidity. Store them in a cool, dry place when not wearing them.
3. Use wooden shoe trees or silk paper available in the box when you purchased them to maintain the shape of your leather shoes. This prevents them from deforming over time.
Care of suede or nabuck shoes
1. Use a crepe brush regularly to straighten the suede fibers and remove light stains. Brush gently in the direction of the fibers.
2. To revive the color of suede, use a suede-specific renovator spray. Apply it evenly to the entire surface of the shoe and let it dry.
3. Avoid rubbing your suede shoes against rough surfaces to avoid scratches and damage.
Care of fabric or canvas shoes
1. Use a soft brush to remove surface dirt from your fabric or canvas shoes.
2. Apply a colorless protective waterproofing spray to prevent staining. Follow product instructions for even application.
3. Wash the insoles of your fabric shoes regularly to eliminate odors. Use warm, soapy water and let them dry completely before replacing them.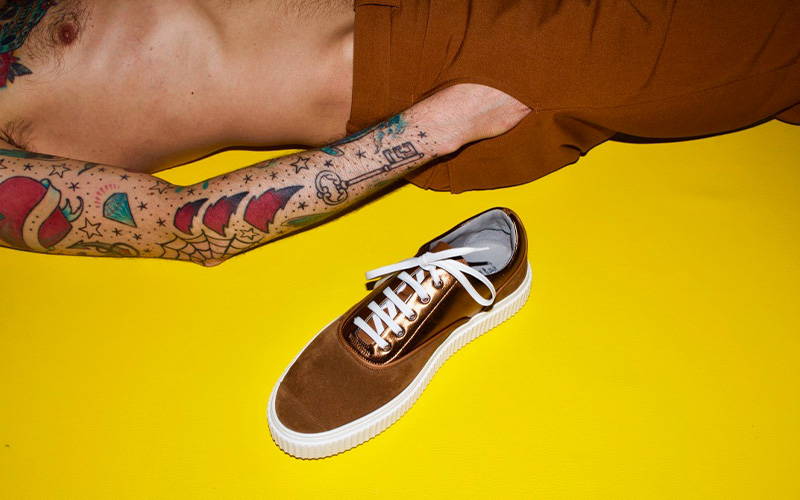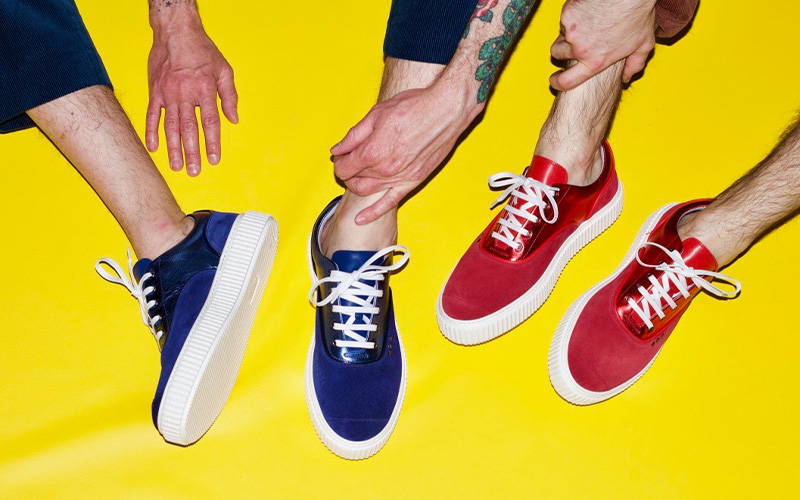 Additional Shoe Care Tips
A. Proper storage: To avoid deformation, store your shoes in a place where they can maintain their natural shape. Use shoe trees or newspaper to stuff the inside of the shoes.
B. Use of additional insoles: Extend the life of your shoes by using additional insoles. They can help absorb moisture, provide better support and reduce wear and tear.
Prevent stains and damage by applying a protective waterproofing spray to your shoes as soon as you purchase them. This will form a protective barrier against liquids and dirt.
Treat stains quickly using products suited to the material of your shoes. The quicker you act, the easier it will be to eliminate them before they become ingrained.
Regular maintenance of your shoes is essential to keep them in good condition and extend their lifespan. By following the specific tips for each material, you will be able to maintain the look and comfort of your favorite shoes for a long time. Remember to apply these tips now and take care of your shoes with love.
Free shipping all over France and Europe
Designed in Paris, manufactured in Italy or Portugal, available worldwide
Visa, Master Card, Paypal ...