We have known each other for a long time with Agnès. She followed the beginnings of ME.LAND, as a friend, wrote the bio of the creator and supported with all her good humor the birth of the project. We asked her to pose for ME.LAND and it was with pleasure that she agreed to lend her aura to our MEAKER in burgundy patent calfskin for a photo shoot at the Jean-Jacques Henner National Museum.

Agnès began an internship at Radio Canada on September 11, 2001. Unable to send any reporter there after the ban on flights to the United States, Radio France asked her to leave Montreal the same day to cover the New York attacks. Her career was launched!
She joined France Inter Radio and from 2004 presented the news from 7:30 am until 2009 before joining RTL Radio to replace Pascale Clark at the morning press review. From 2014 to 2019, she hosted RTL Grand Soir from 10 p.m. to 11 p.m. before resuming in 2019 the presentation of the news for the morning weekend.
Agnes is also a music fan, in 2009, she sang on a track for the group Weepers Circus. She created the band Lazy Days in which she sang with the journalist and writer François Thomazeau.
Thank you Agnès!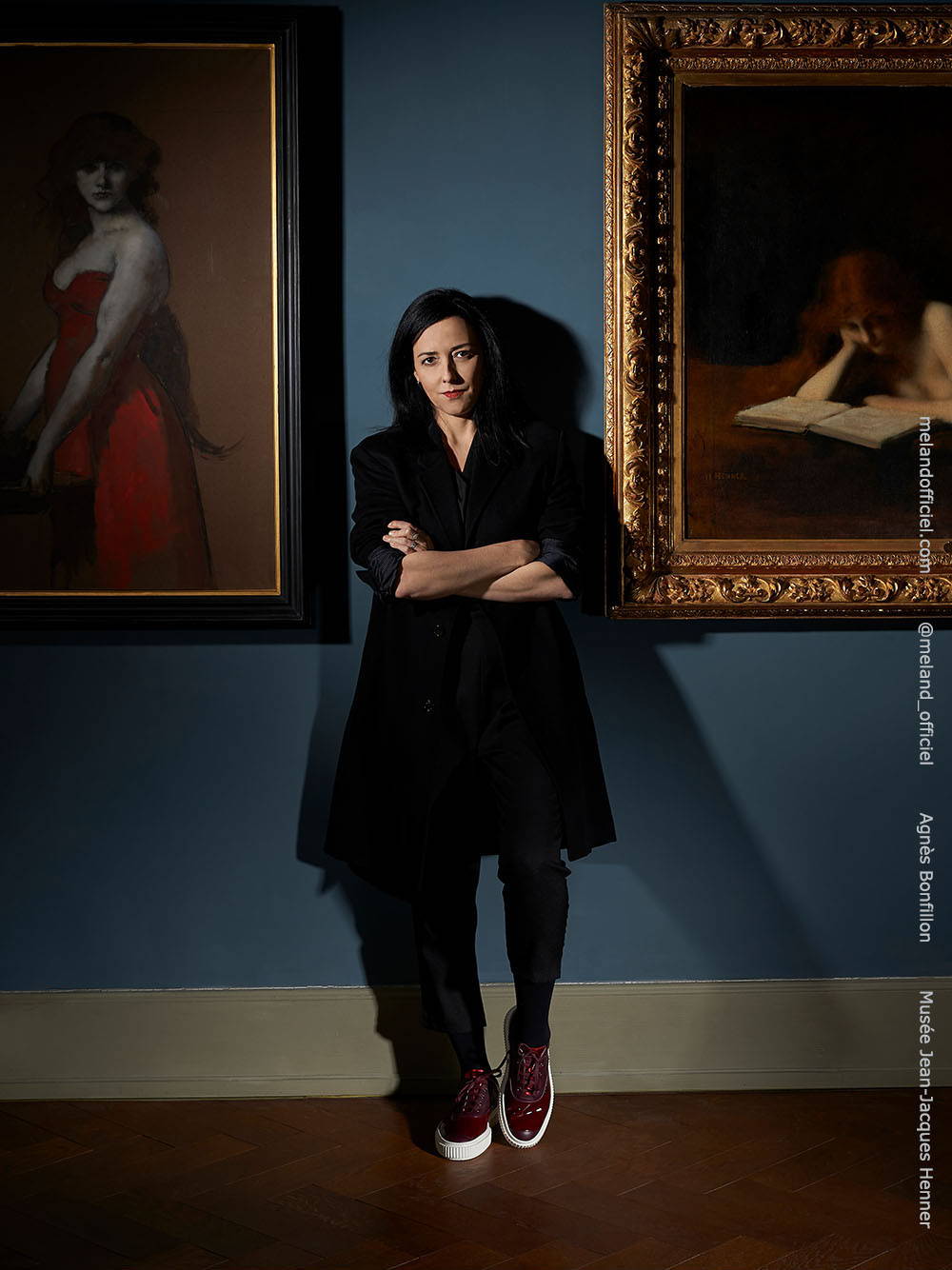 Photo credit : Gilles Crampes
Shooting : Jean-Jacques Henner National Museum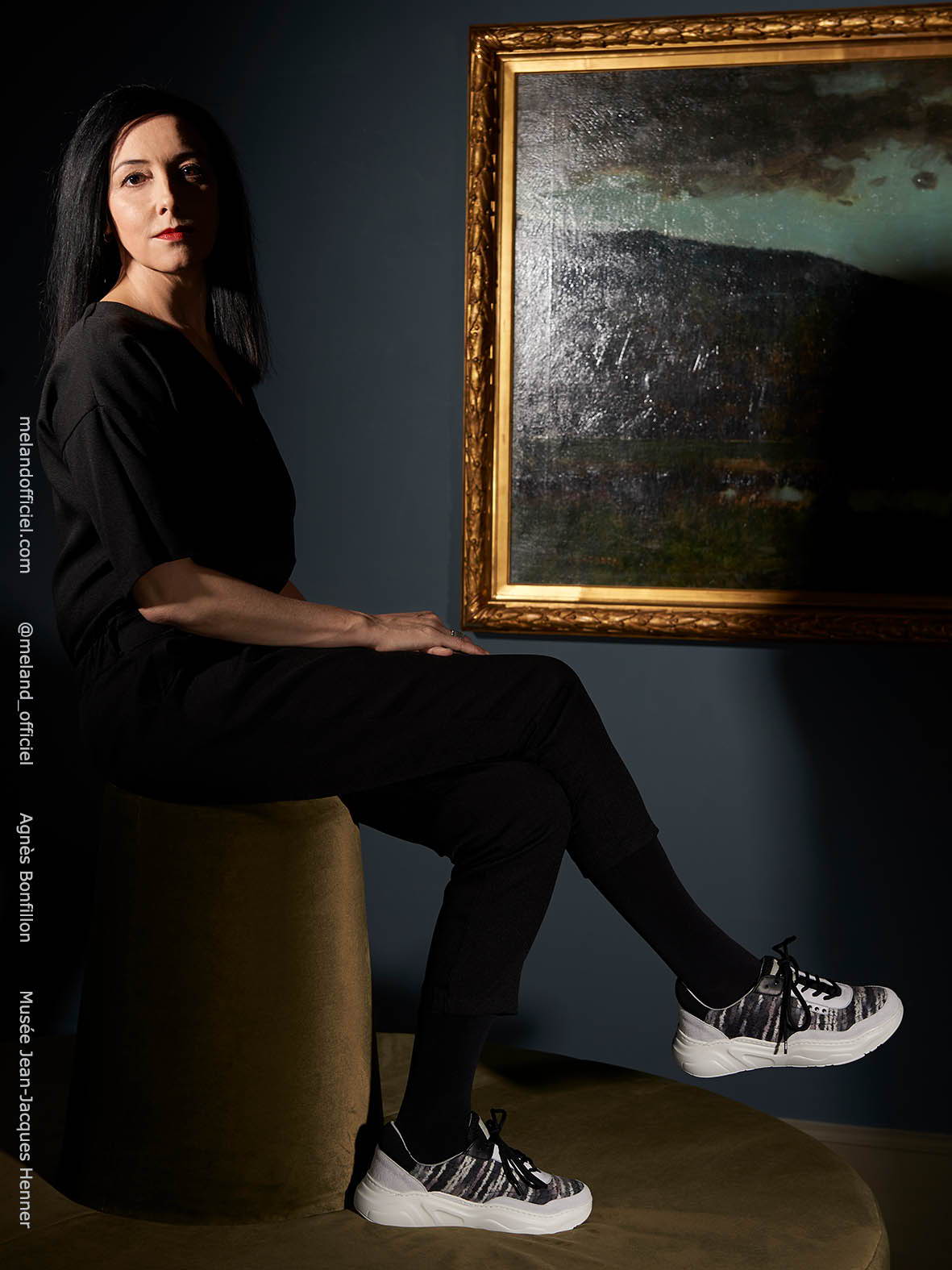 Free shipping all over France and Europe
Designed in Paris, manufactured in Italy or Portugal, available worldwide
Visa, Master Card, Paypal ...