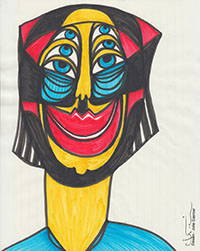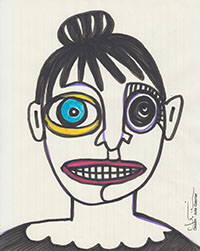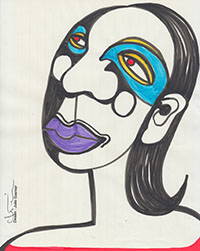 Dancer and musician, Julie Gasnier is an independent multidisciplinary artist whose research axis is articulated around the poetic languages of the body.

In her work, the emphasis is put on vibration, on the instability of sensitive impressions. The forms calls us, femininity and freedom stand out on the border of abstraction, in the need to disfigure our representations.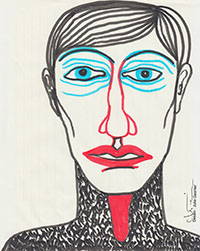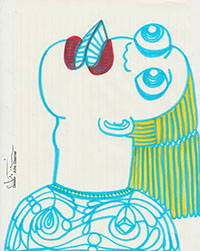 We particulary liked the serie entitled "Primary Portraits", more than 400 drawings. They are imaginary portraits that call to all kinds of memories and temporalities, affective, collective or incongruous, and reveal the strange and the unknown in all of us. Through the eyes, an interiority seems to animate them where there are however only a few lines in 2D, without volume and without matter.
The accumulation reveals an infinite and fragile face which questions our humanity in its capacity of resonance and empathy, of otherness, especially necessary in those days.
We really wanted to put Julie Gasnier's work forward because "Primary Portraits" is a playful and wild "hymn" toward differences and singularity. It is an immediate echo with ME.LAND philosophy. Julie also plays in the French group SuperBravo. The song "Il n'y a plus foule " opens their new album and their clip was made from this serie, and we love it !